Problem 
The app or the backend may respond that there is an error (red screen), saying that could not reach Cloud Firestore Backend.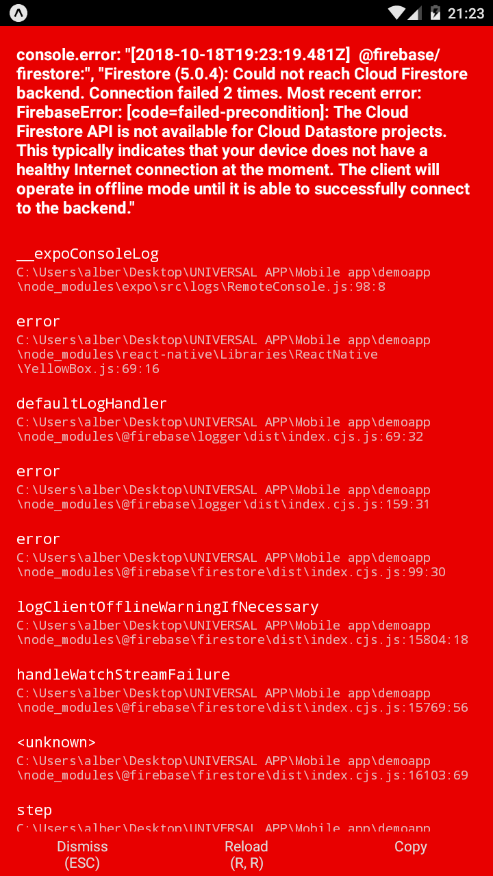 Cause
Recently, Firebase stopped creating automatically Firestore database when you create a project. 
Solution
Go in your Firebase Project, 
Click on Database->Cloud Firestore as on the picture

If no Cloud Firestore instance is active, a pop-up will appear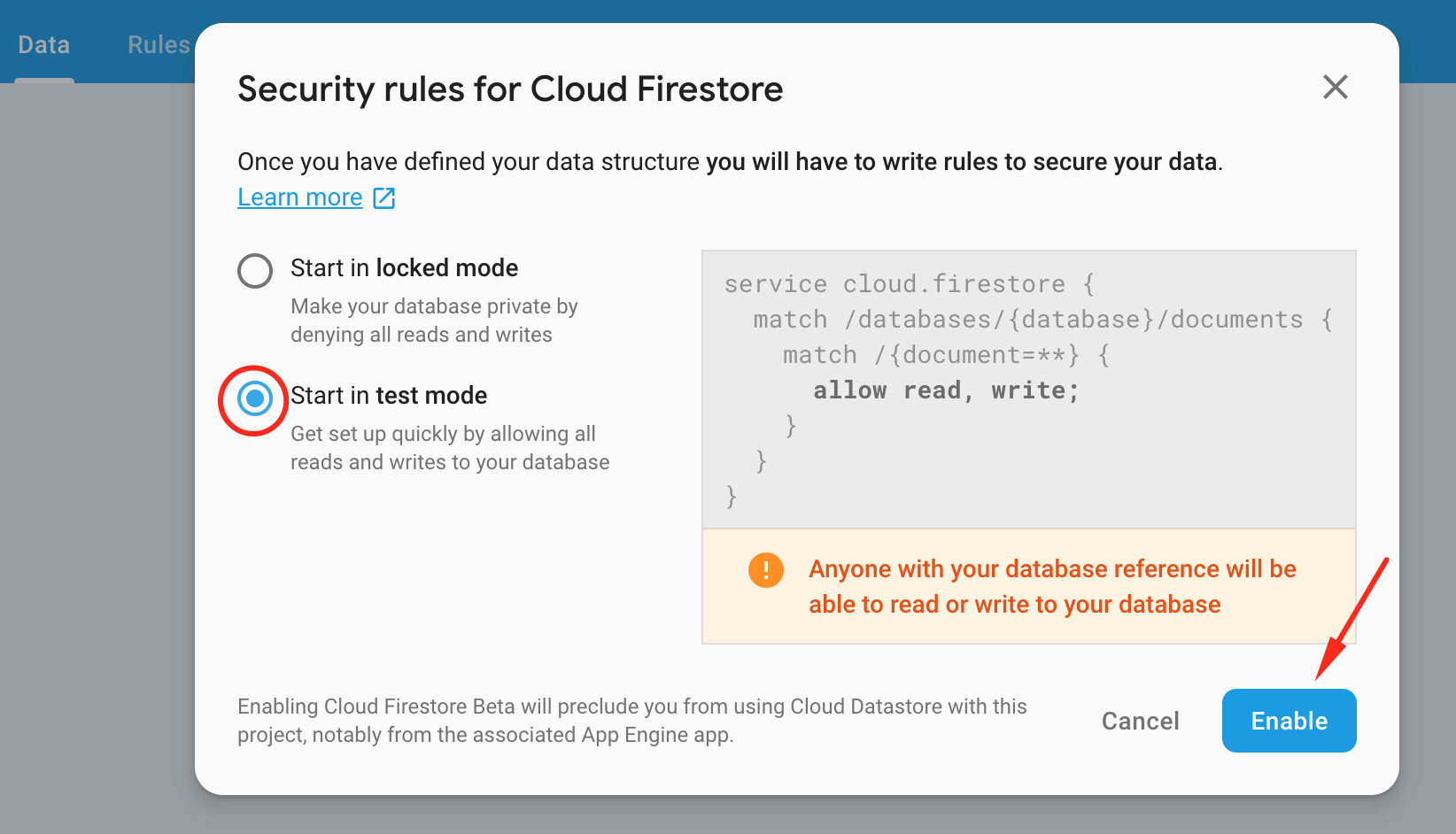 For now, select start in test mode.