We use Paddle.com to create easy and secure payment options for your clients. 
It is the world's leading solution for subscription payments. But paddle will do so much more for you. 
Subscription payments
Automatic failed payments attempts
Taxes
Invoice
 Promotion / Coupons
Trials
Licensing. 
We like it a lot, so probably you will too. 
Create free account https://vendors.paddle.com/signup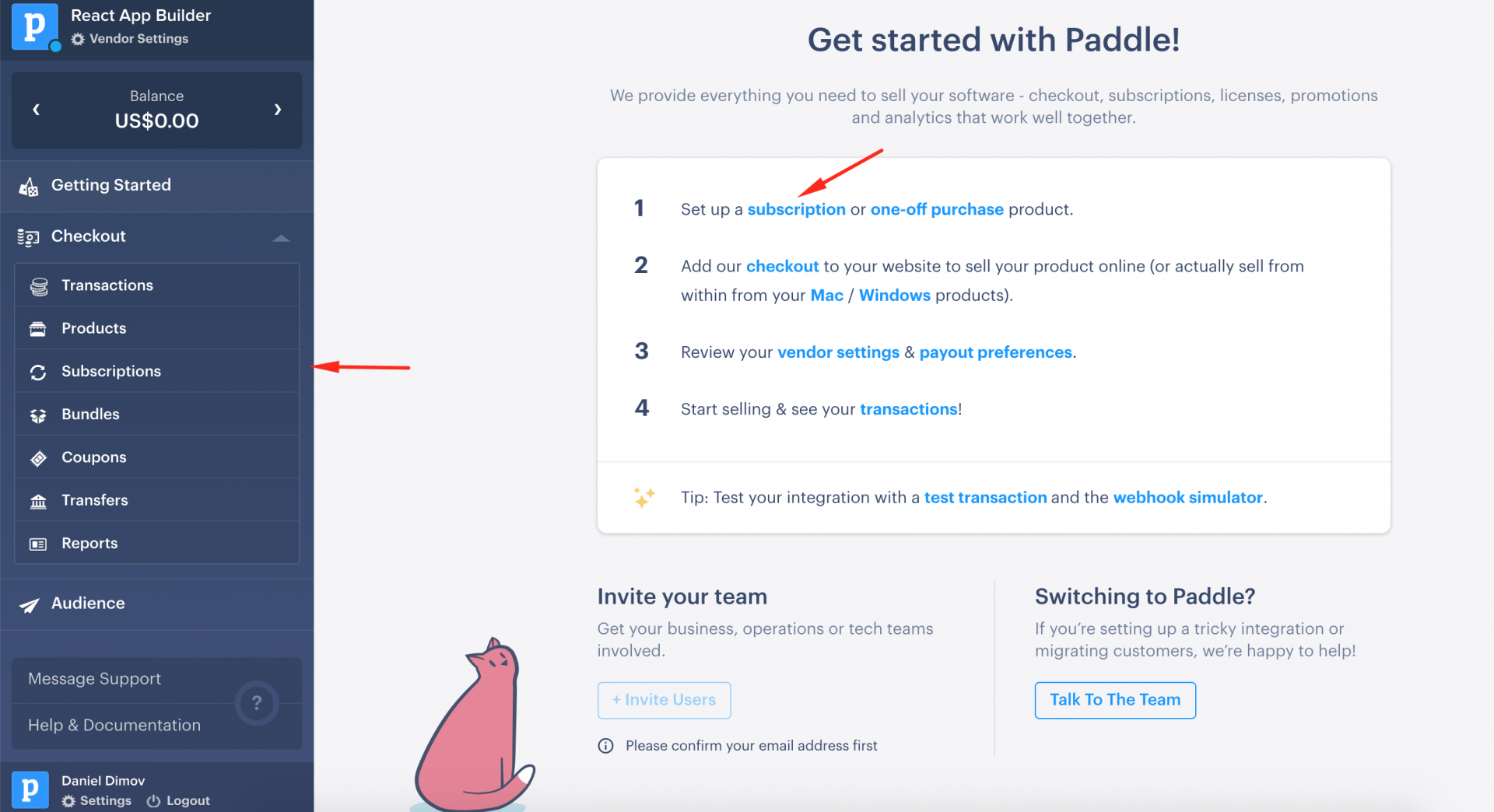 Then, create your first subscription plan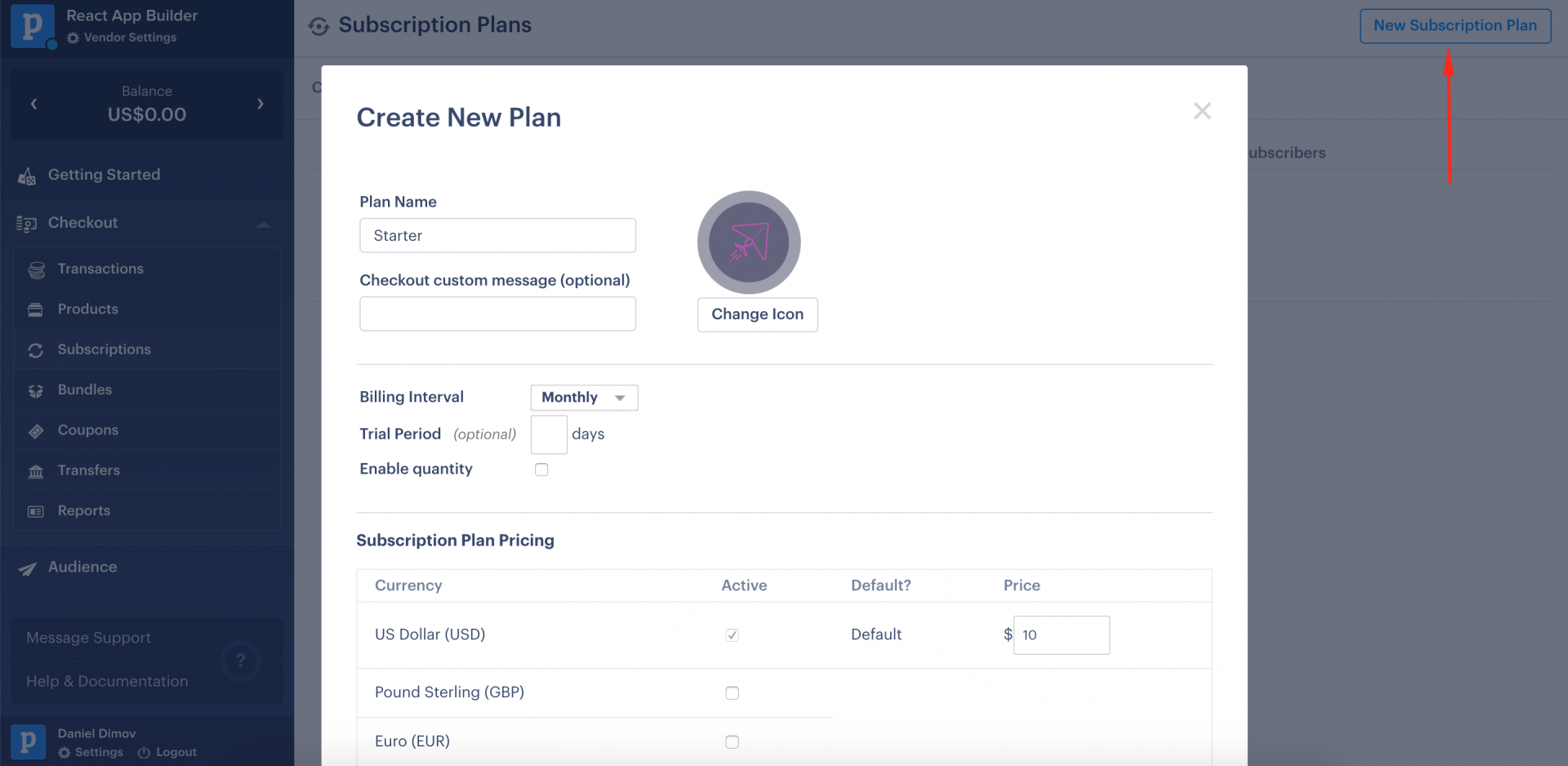 Create all the plans you plan to offer. 
Take note, of all the plans Checkout IDs. We will need them later.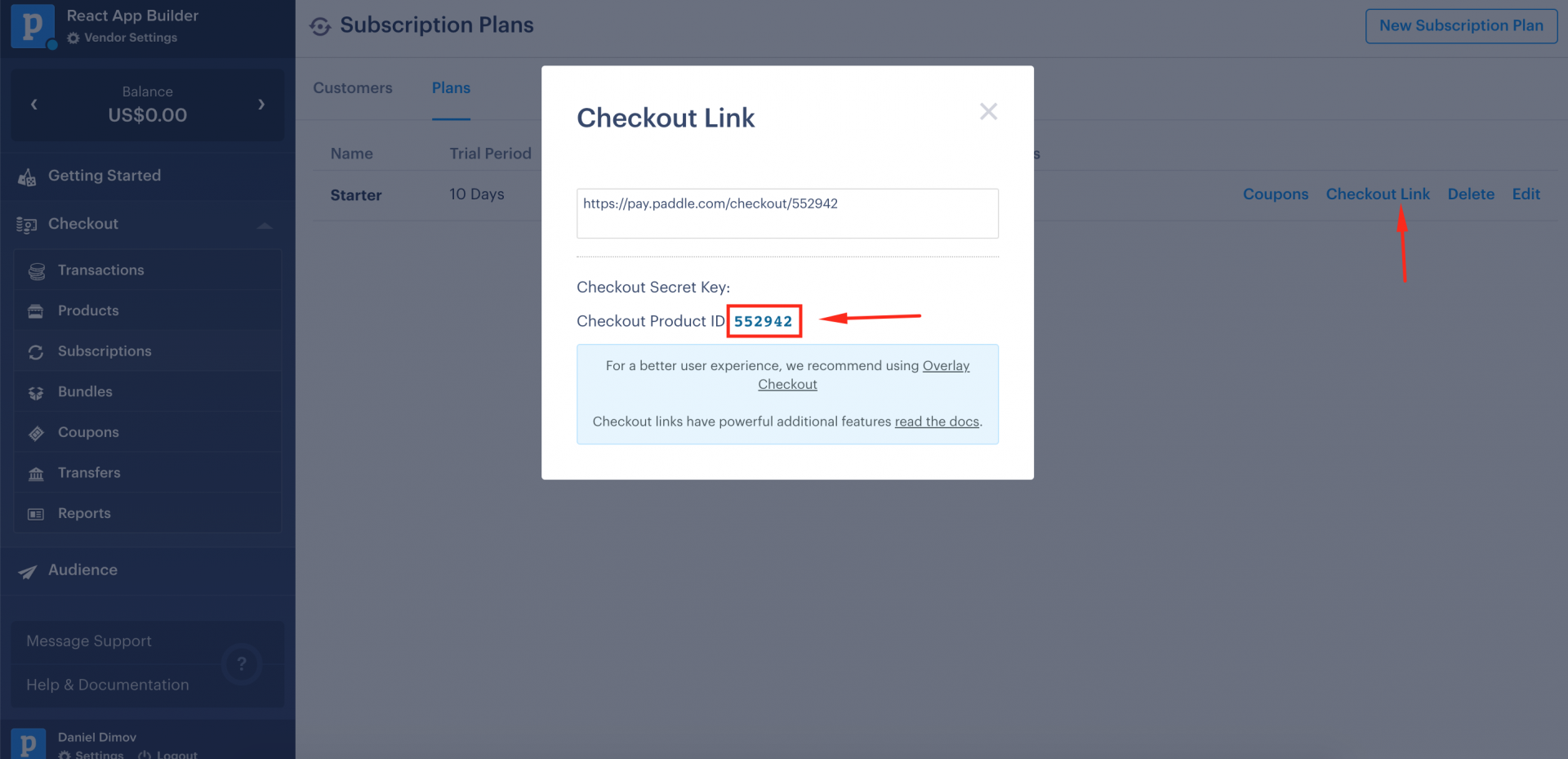 Also, find out your Vendor ID. We will need in the next step.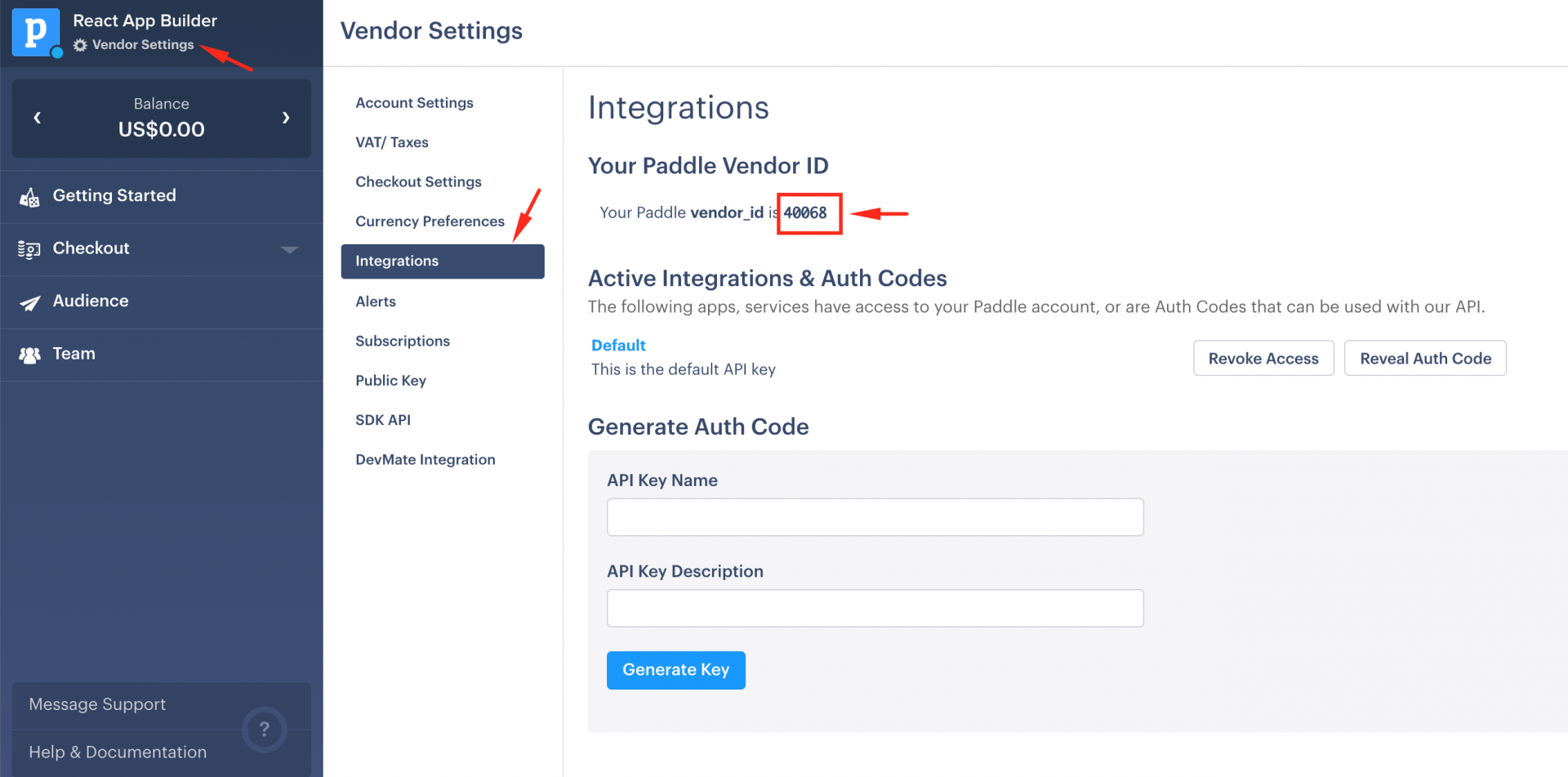 After you have made the pricing plan, you can continue to deploy the SaaS react app builder online. 
First, from your Firebase Cloud Functions, copy the Paddle Integration link.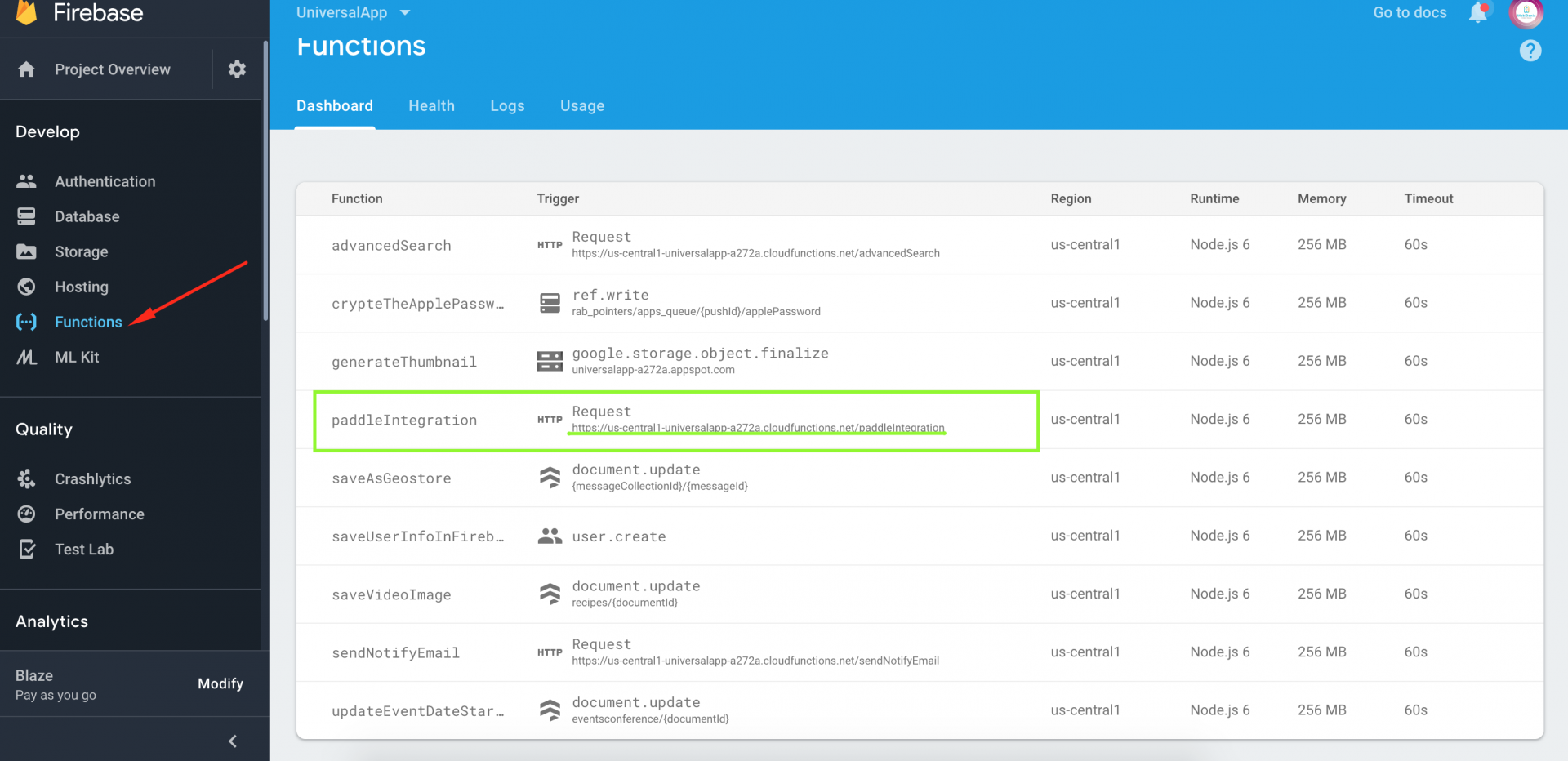 Then in your paddle, go in Developers Tools - > Alerts/Weekhooks
Paste the Url to receive webhooks
You can also enter your email, to be notified.
Select all Subscriptions events to be notified for.