In Step 1 - Installing React App builder, you have already defined who will be the admin user of the SaaS React App Builder. Note that you can add more admin users. 
Login with your admin user, and if you click on your profile image/avatar you should see the menu link "Settings". 
Next, you will see a screen like the following.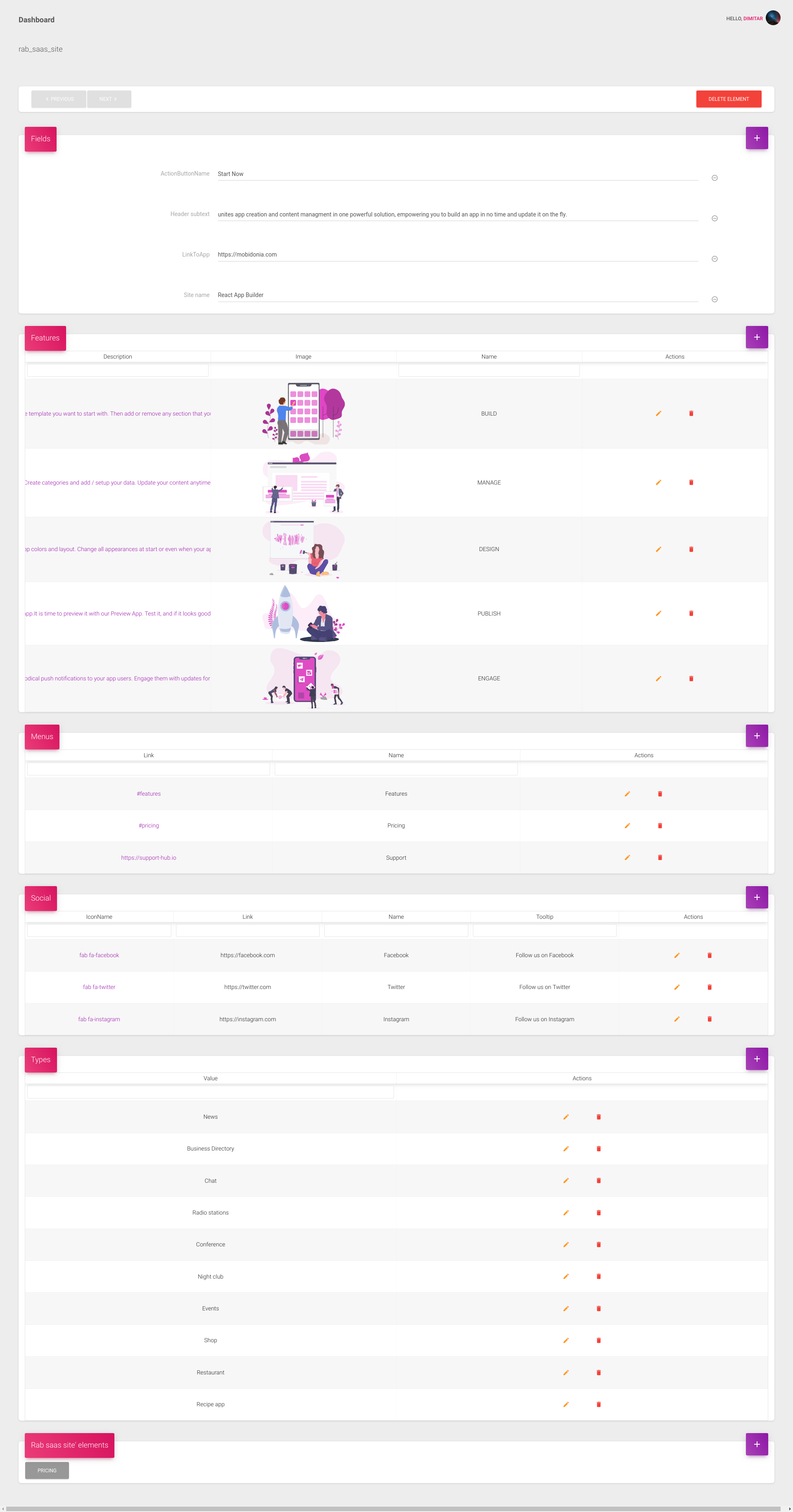 This link has to be url to your published React App Builder. You can check again the step where you deployed your React App Builder 
As you already integrate pricing plans on Paddle, because the pricing plans should correspond with the plans defined in Paddle now you have to manage that pricing plans.
Open your Settings menu that we already mentioned and find pricing plans table.
Click on the edit button and start to manage your plans.
Copy your VendorID field from Paddle and paste it in your VendorID field. You should have remembered these numbers from  the previous steps of Integrate Payments

Next, open your subscription plans in Paddle, copy their Checkout Product ID's and paste in your ID fields.
The final step is managing your other fields with the necessary information.

The default features you change change with your own features information. Find feature you want to change and click on edit button.

You can change the default social buttons or you can add new one. You should change default url links to url links corresponding to your websites or social pages.

As you already manage other fields you can also change the default Typed fields on the Landing page home screen.

Start the automated app producer script