In this guide, you will learn how to obtain your Tiny MCE API key.
Open Tiny MCE official website and create account. 
When you logged in with your account you will see your dashboard.
From the menu open API Key Manager and select Access and configure TinyMCE API Key here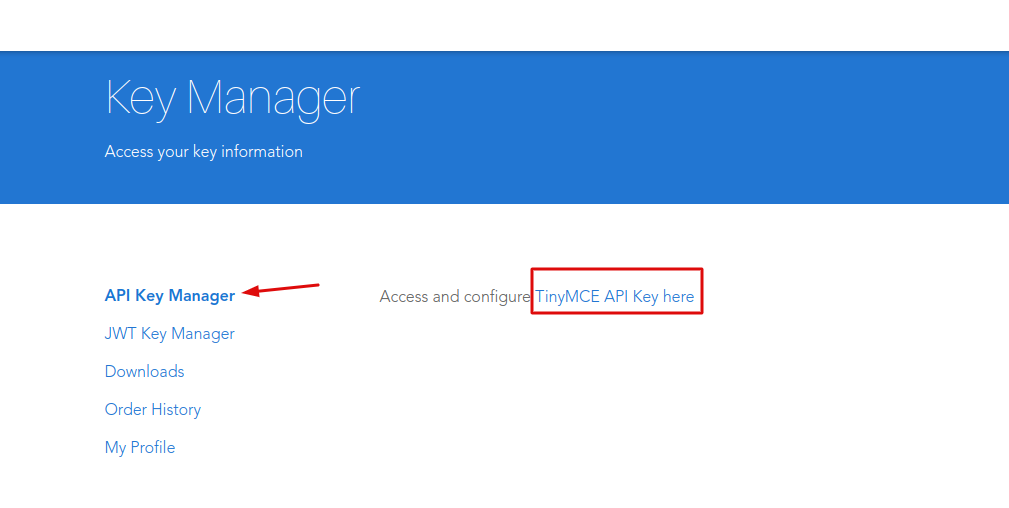 Tiny MCE Api Key will be automatically generated. You only need to copy that key.

After you get your Tiny MCE Api key final step is to add your domain to accept requests.