Open the REACT APP BUILDER/Mobile app and there is another zip and extract him. Infect this is the mobile app source code.
Open the extracted project in the text editor. We recommend Visual Studio Code because of the Terminal that has implemented inside. 
Another way is to open the project in Terminal or CMD. 
And when the project is opened run the command below, to install the node modules.
npm install
It should create a node_modules folder, when its done whit installing the node modules you should run this command  
npm install expo-cli --global
Now when you are done with the installation, you can start the mobile app.
In the terminal or cmd that your project is opened to, run this command to open the mobile app.
expo start
And you should see something like this in the picture below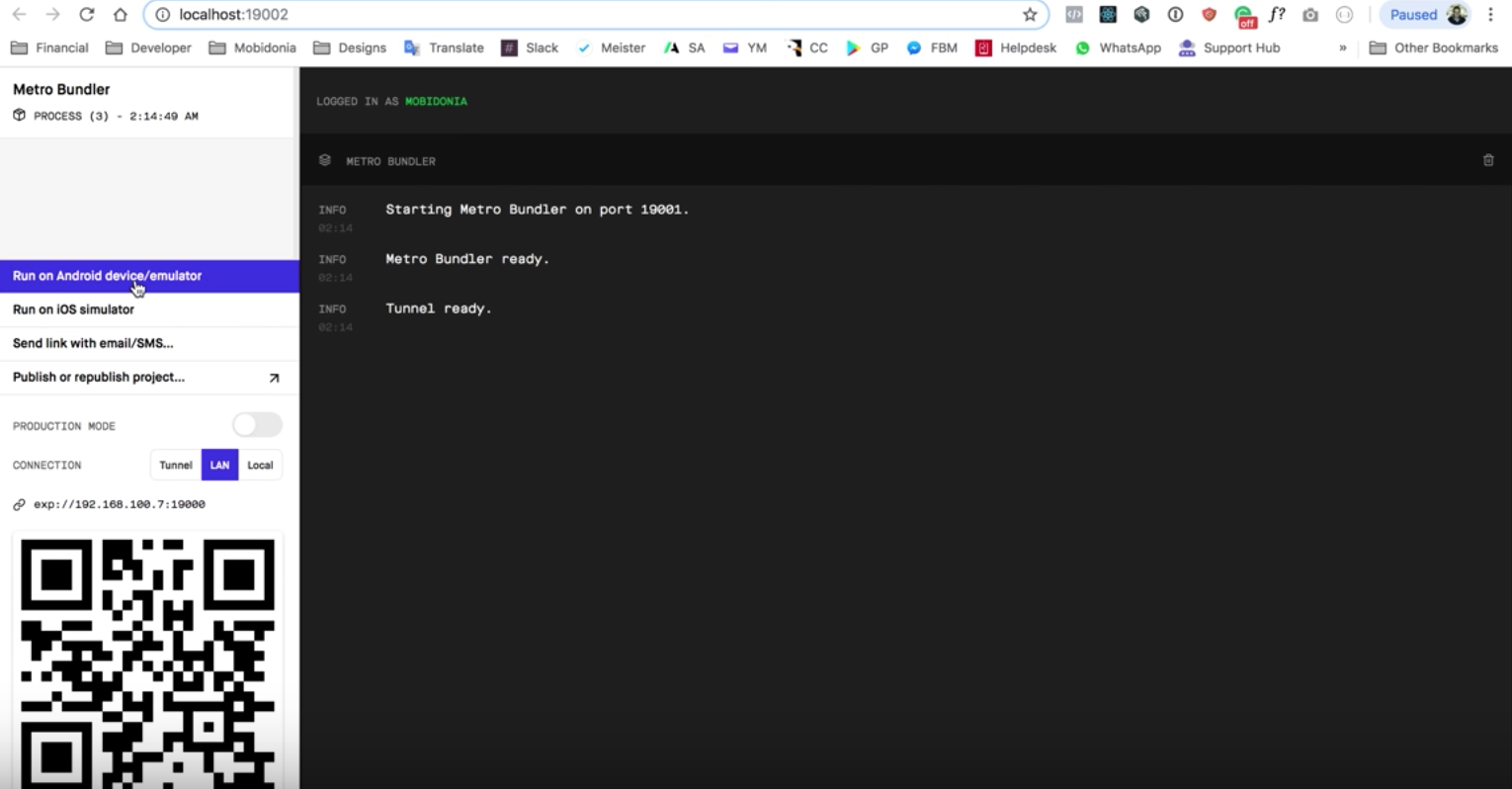 Now you can run the mobile app on iOS or Android device, also you can scan with your phone camera the QR code that is left at the bottom.
When you run the app for ex. on iOS simulator you should see something like this shown in the picture below. You will see this because you are not connected to your firebase database.
Now get back to the App Builder that you opened before. Here click on the produce app button in the side menu, and now click on the download button and it should download app.json file.