You already downloaded the app.json file and replace it into the correct position in the mobile app source code. 

By recommendation form EXPO  the app icon should be 1024x1024. Now open the REACT APP BUILDER in the browser and by clicking on the app set up in the side menu and after that click on Basics. There you will see the upload button to upload your own app icon. Click on the button and upload your app icon.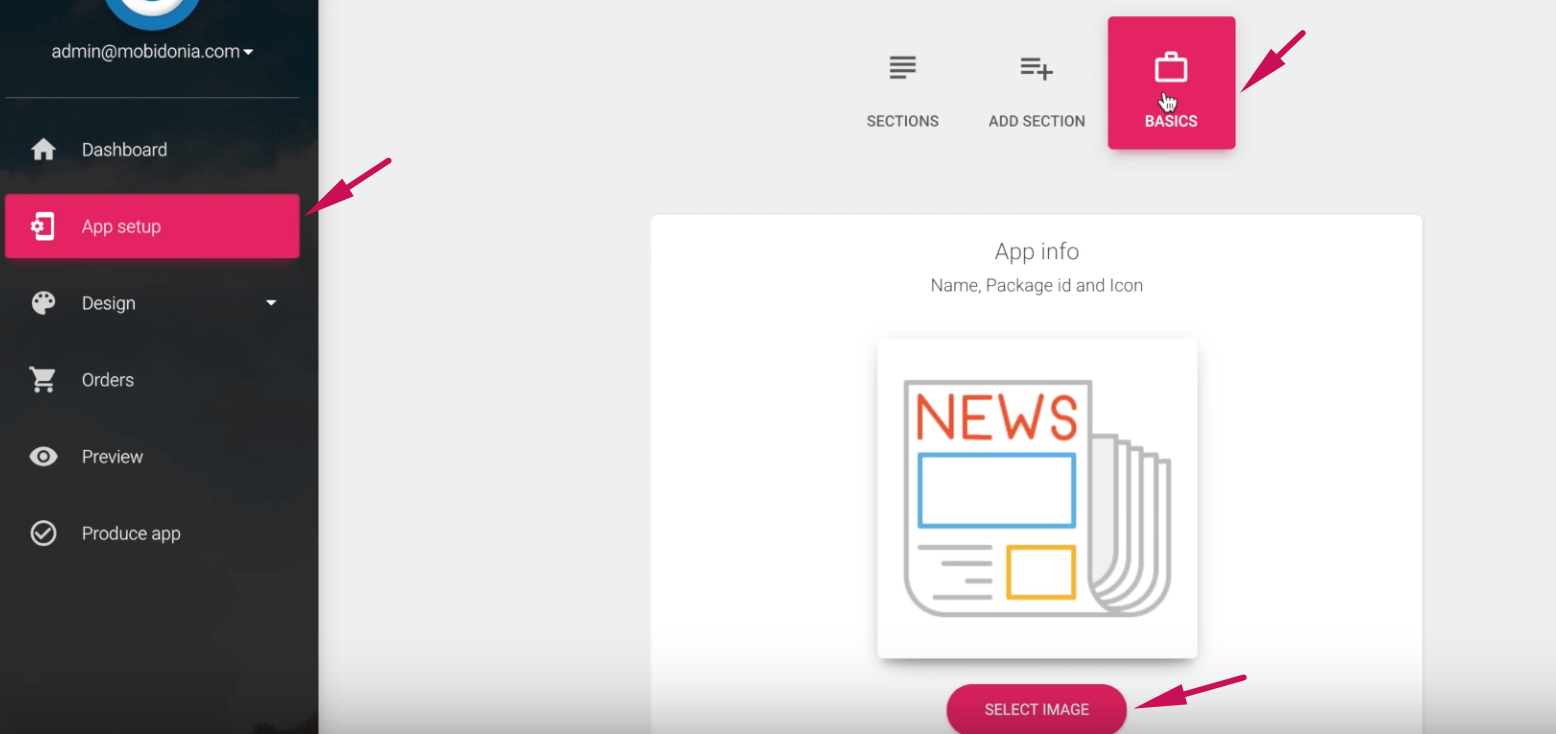 NOTE: This may not work if you still don't have enabled the Firebase Storage. First, go to your firebase console and click on Storage. And after that click on the Get Started.  Look at the pictures below.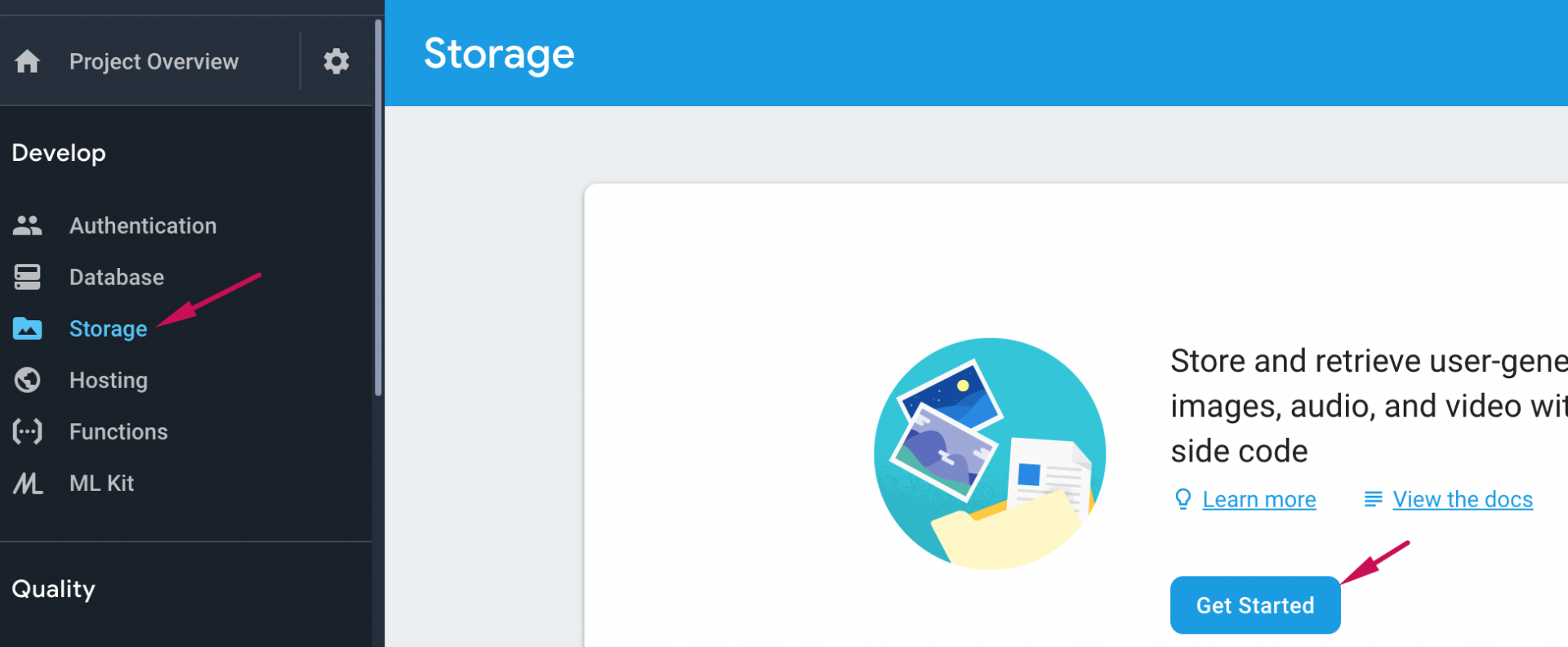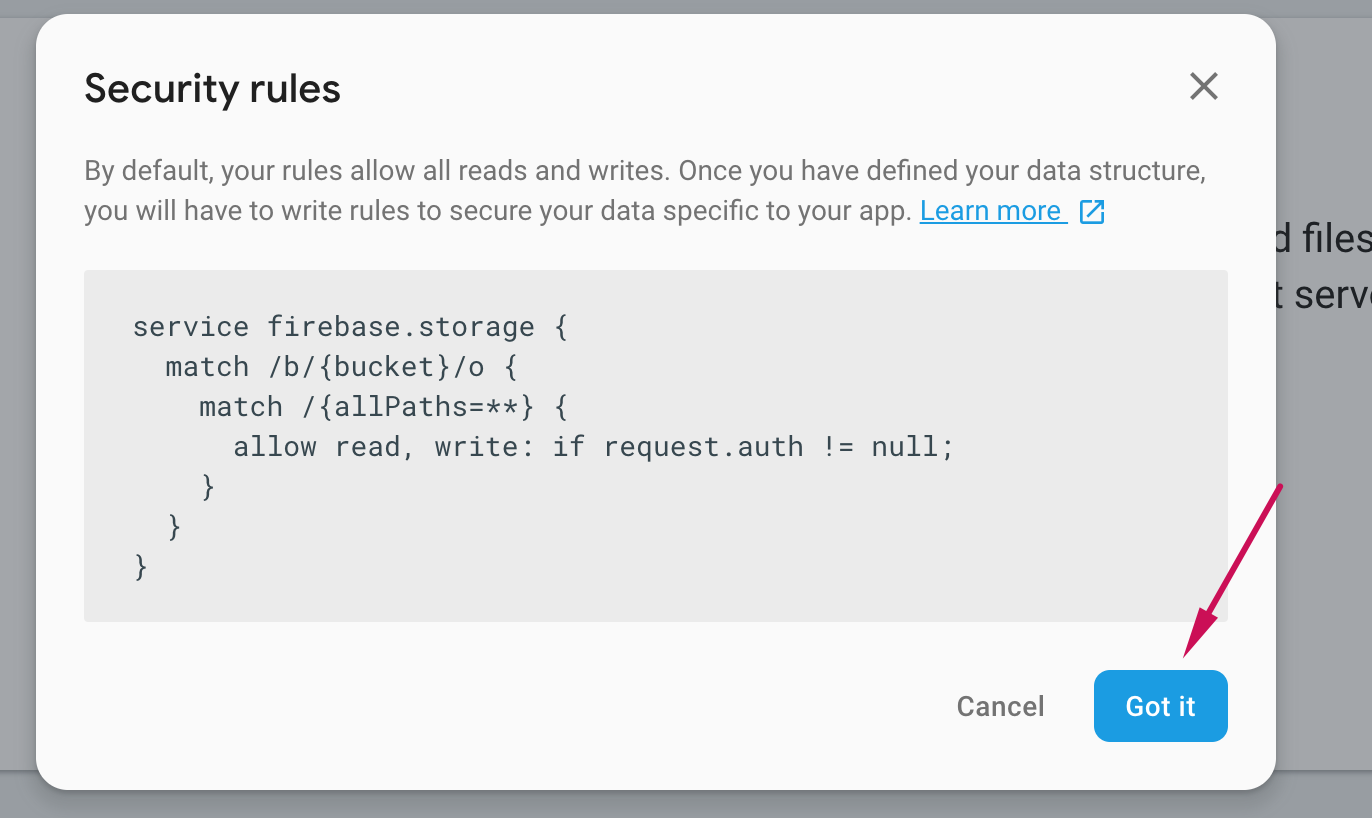 Now if you go to the react app builder dashboard, you will see the app icon that you uploaded.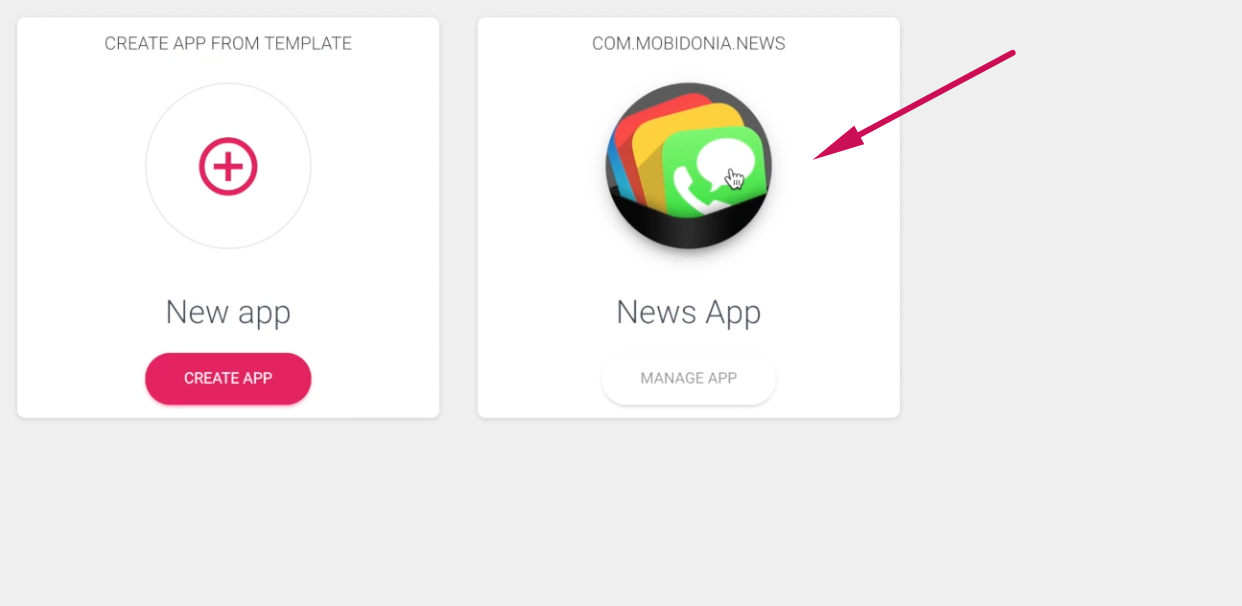 Now click on Produce App button and go to Set Icon,  there is explained that you should go to the Mobile app project/assets and there to replace the current app icon with the one that you had. 

Replace it here like in the picture below. Also, you can change the splash image if you want.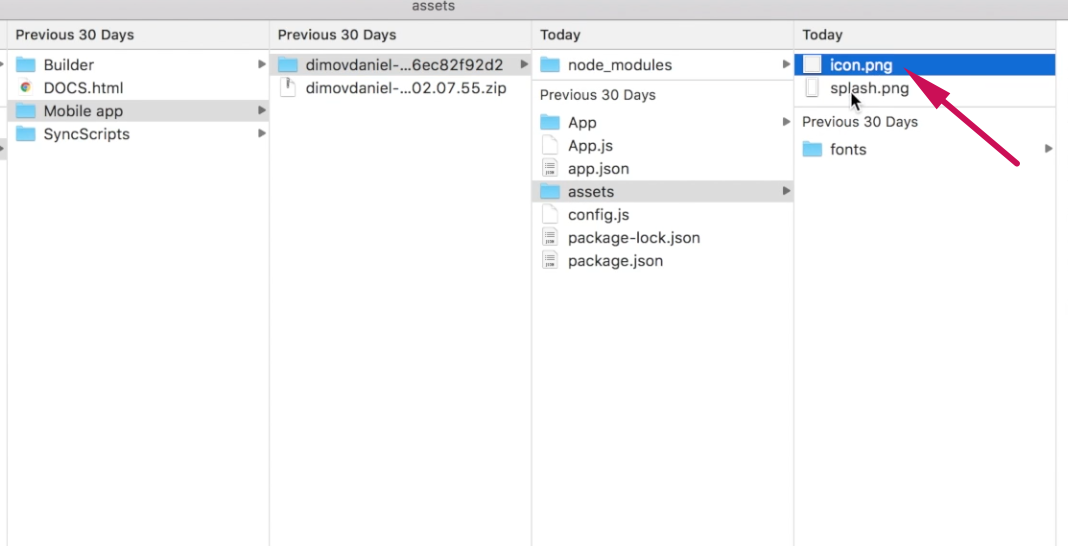 Also, you can change the app logo,  sideLogo and navLogo whit your own, but they are in the different path in the mobile app project/ APP/Images and then change this tree images. Side logo appears only if you use the side navigation

We should guide to this expo documentation first building-standalone-apps. The first step we already have installed EXPO cli and for the second step, we already have the bundle identifier for iOS and package for Android in our app.json file.

Step 3 is to start the build process. For Android, you should enter these commands to your terminal.
NOTE: Make sure that you are in the correct destination where package.json is.
First, we will start to build or Android app, run this command 
expo build:android
After running this command you will be asked about the keystore and you should see something like this. We recommended to choose the first one, to let expo to build handle the process. 
When the build process is done you should click on the url that will show in the terminal or cmd.
and it will open the expo logs, and there when the process is completed you should be able to download the apk file.
Upload this apk file to your google play developer account.
Now you will run this command, but first, make sure that you are in the correct place where package.json is.
expo build:ios
After you will be asked about your credentials. You should see something like in the picture below.
And for the question that you will be asked, we recommended the second one to let EXPO handle the credentials.
And now you will be asked about your apple id and password.  You should have Apple developer account to be able to upload the app on App Store